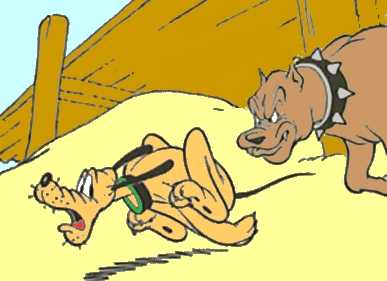 Pluto

Pluto was in a lot of their comic-strips, but he was a very artificial dog, so different from any idea one might have of a dog. I never liked him very much. He was a dumb dog, you might say.

'Pluto Saves the Ship' (LCF7 from 1942 - Editor's remark) was written by Jack Hannah, Nick George, and I in 1942 in our evening hours. It was not an adaptation of a cartoon story. Eleanor Packer of Whitman Publishing may have dreamed up the basic plot. It was only a one-shot special designed to take advantage of the wartime jitters.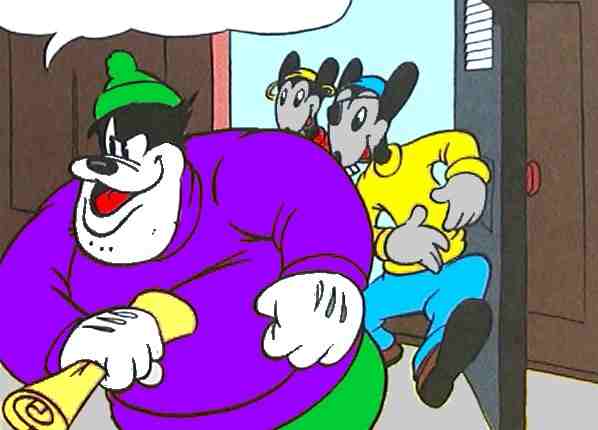 Black Pete
Black Pete is by far the longest continuously used Disney character starting in the cartoon Alice Solves The Puzzle from 1925. Later he was the perfect villain in many cartoons with Mickey, Donald, Goofy, and others.
Before the time of their joint comic book story FC0009 Pirate Gold, Hannah and Barks made a number of cartoons in which Pete was the usual bad guy playing against Donald Duck. Later, in his comic books, Barks used Black Pete in a handful of stories, but he usually gave him different names in order to blur his true identity.