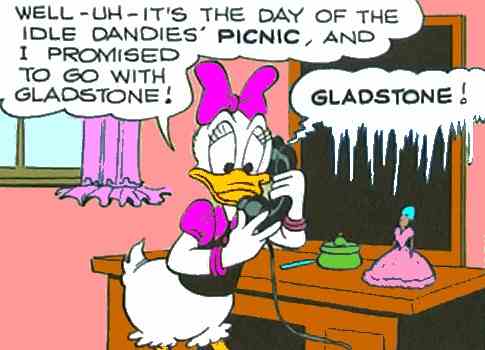 EMOTIONS
The balloons can strengthen the expression on a character's face. Rage can be illustrated by a thunderous cloud, love by adding small hearts to the balloon, and singing by showing a few musical notes. Here we see that the icicles attached to Donald's balloon are a dead giveaway as to what his emotions are.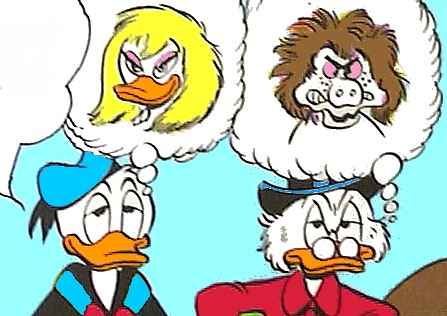 DREAMS
The old saying 'A picture is worth more than a thousand words' really comes into play when balloon dialogue is replaced by a separate drawing, in which we actually see the character's thoughts in graphic form.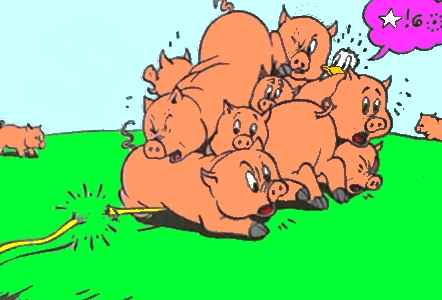 SWEARING
No funny animal comic book would allow the reader to actually read the nasty words that a character may say when swearing. So swearing is illustrated by substituting text with assorted symbols: lightning, bombs, stars, skull and crossbones, and much more in order to indicate that the character is swearing.