All of his life Carl Barks was extremely interested in drawing real people! This may come as a bit of a surprise, because he did indeed spend most of it drawing and painting imaginary ducks. But that's just the way things turned out for him. When young Carl started his career as a drawing artist in the late twenties he could not afford to be picky in choosing a job because of the ongoing recession. You would just have to be grateful to hold a job in those days!
But from time to time Barks was able to pursue his dream. At one time he was even contemplating a comic book series of his own with real people, but the idea was shelved. He was too busy drawing the ducks. Still, he did manage to incorporate humans in the duck stories several times...
This page concentrates on a subject that was always very close to Barks' heart - beautiful women with voluptuous figures. And what could be more natural than displaying a collection of his many nudes? As you go you will see that Barks really understood the basics on how to draw human bodies. Maybe he could have had a great career in that field, too...
THE MAGAZINE YEARS
From 1928 to 1935 Barks worked at the adult humour magazine 'Calgary Eye-Opener'. Although he was both the principle gagman and artist for that magazine he also managed to launch a similar magazine called 'Coo-Coo'.

You may go now, Mith, said the lisping artist; it'th clothing time.

Another chiseler who was right down to rock bottom.
Two examples from 'Calgary Eye-Opener' 1930 and 1932

Aw, Honey, why won't you go to the nudist ball? You look swell in garlands!

The commercial artist engages a model.
Two examples from 'Coo-Coo' 1932
THE DISNEY YEARS

Late 1930s

1939 (see more HERE)
THE COMIC BOOK YEARS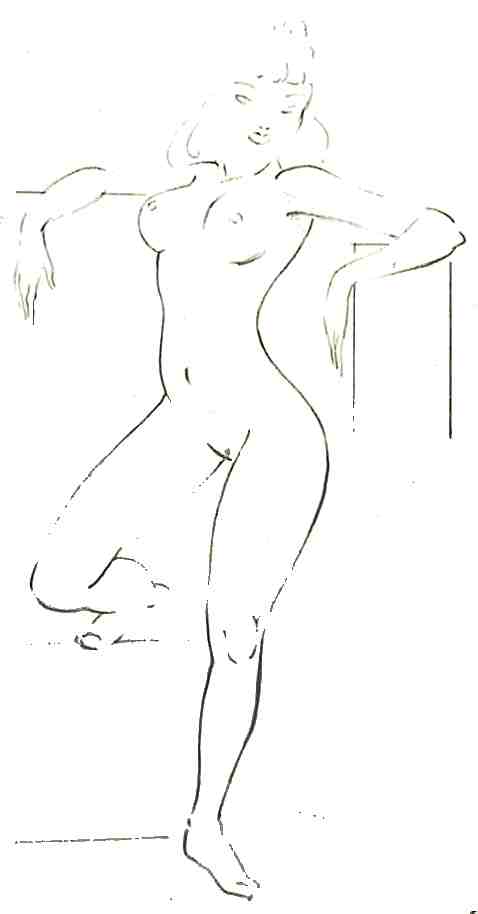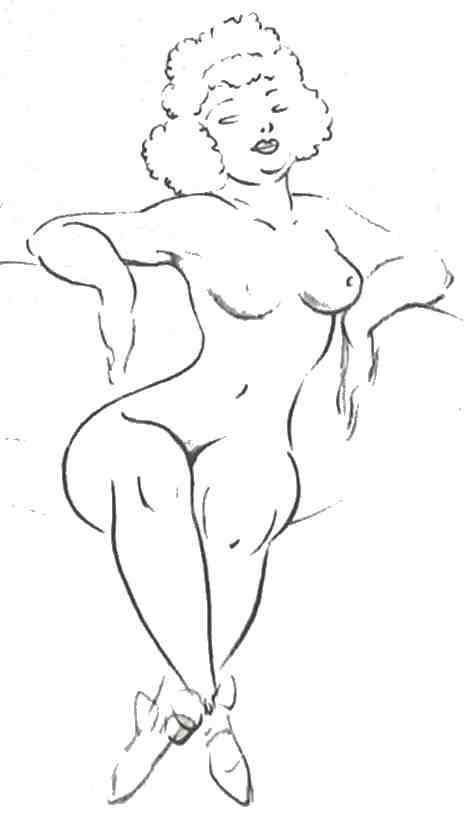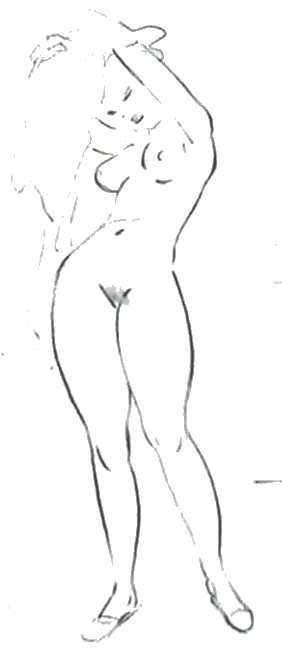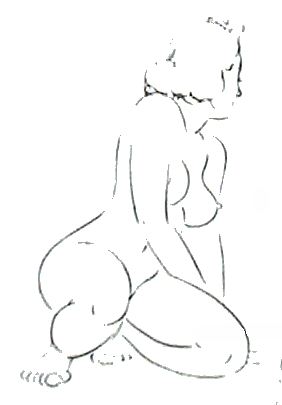 In the late 1940s Barks did a series of loose nude sketches in which he wanted to make the girls look perky
In 1965 Barks sketched these self-portraits in which he dreamt about his upcoming golden years
THE PAINTING YEARS
After his retirement from comic book work Barks took up painting as a hobby. His tutor was his wife, Garé, who was a talented professional artist. It did not take long before Barks took to painting his beloved ducks, and historic persons which he rendered with duck bills.


1969
Daughter of the Chief
Barks painted these two naturalistic American Indian motifs when he was just learning the tricks of the trade.

1969
Evening Star


1977
King Neptune

1978
Adam and Eve

1978
Siegfried
and the Rhine Maidens

1978
The Sheik of Araby

1978
The Caliph of Baghdad

1979
The Mountain Man

1979
Duck Rogers

1979
Salome Swan

1980
Xerxes and the Harem
MISCELLANEOUS
Some of the nude studies were made during a timespan of many years. Below are some examples:
---
| | | |
| --- | --- | --- |
| http://www.cbarks.dk/THENUDES.htm | | Date 2004-03-07 |